NAMES FOR THE SEA – STRANGERS IN ICELAND by Sarah Moss (Granta Books, 2012)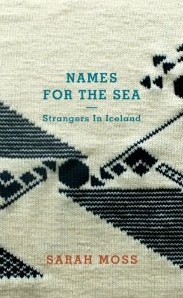 Sarah Moss is an Oxford University graduate who now teaches literature.
This book charts her experiences after being appointed visiting lecturer for a year at the University of Iceland in Reykjavik.
It tells of  the upheaval and culture shock after moving from her home in Canterbury with her two young sons and husband.
The  year (2009-10) coincided with the drama of the financial crisis (the Kreppa) and the travel chaos caused by the Eyjafjallajökull volcanic eruption.
This is not a travel guide to Iceland but one woman's relatively modest experiences of trying (and largely failing) to immerse herself in a country whose citizens mostly prefer to keep themselves to themselves. View full article »